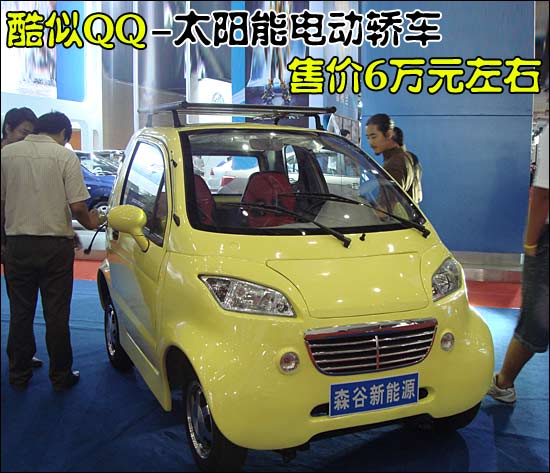 2008 (thirteenth) exhibition of Dalian international auto industry will on August 14 -- center and Dalian world can be exhibited to read extensively in Dalian star sea on August 18 square is held ceremoniously. Of 80 thousand square metre exhibit gathered numerous come from domestic and international car tycoon. And this theres is no lack of among them the form of car of new energy resources, come from enterprise of Dalian this locality - Sen Guxin the sources of energy brings motor-car of solar energy report, one is exactly like the car of QQ, open to booking valence to be controlled in 60 thousand yuan.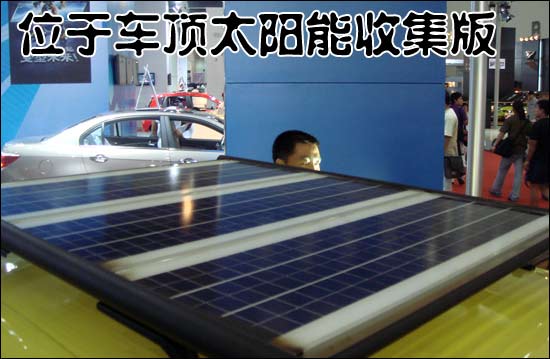 According to coming from Sen Guxin the technical personnel of the sources of energy introduces, this car uses electric power to serve as main motive force, solar energy complements for motivation, solar energy lash-up can be relied on when occurrence electric power is insufficient. Because had been not obtained at present,send change appoint relevant formalities, so this car individual still cannot be bought, cause client is big company or golf field interior is used, open to booking valence to be controlled in 60 thousand yuan.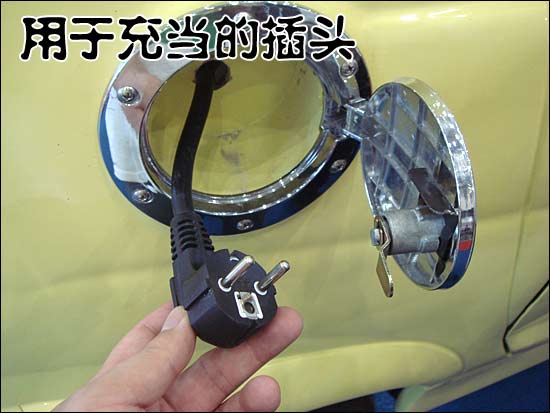 Because be electric motor-car, what this car designs in the position that cheers a mouth is a power supply cord that can pull, fill plug and us outlet of average family expenses does not have a difference.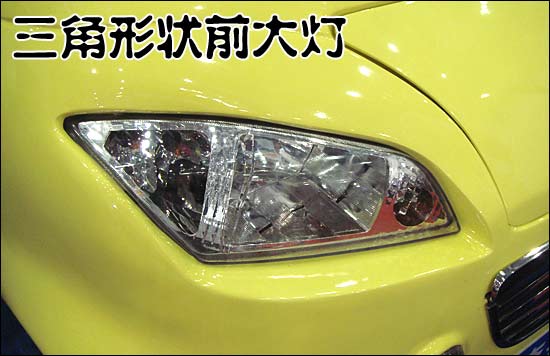 Of this car before what headlight uses is trigonometry modelling, although the big eye without QQ is lovely, but still also calculate be able to bear or endure quite the design that see.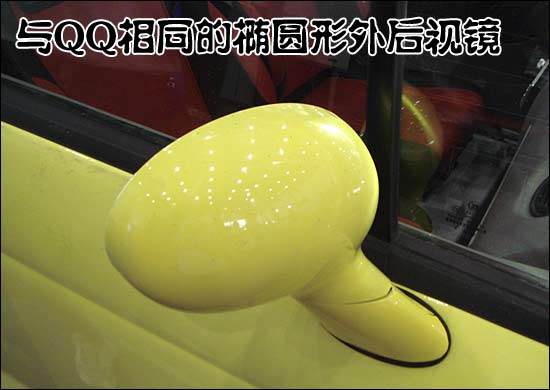 What rearview mirror uses outside is the elliptical modelling like QQ, make whole side modelling appears cabinet and lovely.
Act the role of a respect inside, what this car uses is 3 spoke steering wheel, but charge for the making of sth. is palletter, iron sheet and screw are bare in the surface, in-house do manual work of whole and QQ still have not little difference.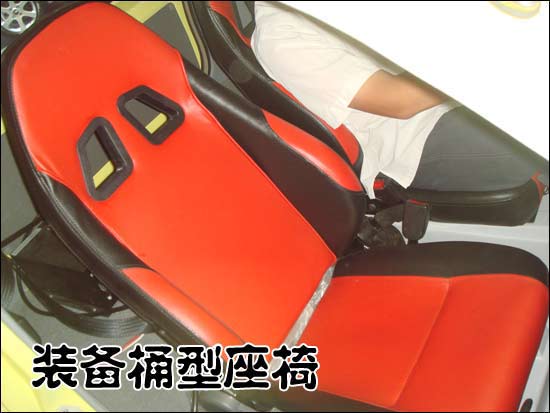 The bucket of the motile that more accident is this car equipment seat, tie-in and special dazzling of Hei Gong, nevertheless such collocation lets a person some indissoluble, it is returned and move after all some are far.
Should say, car of energy-saving environmental protection is development trend of future, although this car Everyman still cannot be bought, but of future or organic meeting, only concern is its quality.
Previous12 Next